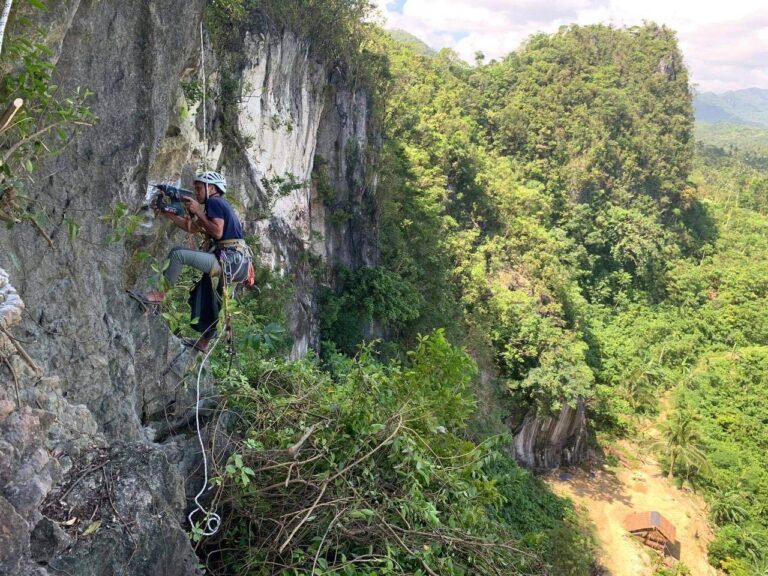 Frequently Asked Questions (FAQs)
Why support the Bolt Fund?
To make a direct contribution to outdoor climbing development in the Philippines.
To take an active role in keeping rock climbing a safe sport.
To help grow the sport not just inside the gyms, but in the great outdoors too.
To go to a climbing area and get that warm, fuzzy feeling, knowing that that route is up there because of you!
What will happen to my donation/contribution?
Your money will be used to purchase various bolting materials, such as:
- Expansion bolts (for routes and route anchors)
- Hangers
- Anchors, Carabiners, Maillons
- Drill + Battery + Component replacements
- Team gear and hardware (harnesses, ropes, slings, cordlettes, belay device, ascenders, nuts, hexes, skyhooks, etc.)
Funds will also be used for all related activity surrounding crag development and maintenance, such as bolt/anchor replacement projects, access development, and volunteers' allowances.
How much should I donate?
Any amount will be greatly appreciated. But as a guide in bolting, each steel bolt costs Php150 to Php200 (around USD 4) depending on the length (route bolts are 12x70mm, anchors are 12x100mm) and each stainless steel hanger costs about Php200 (USD 4). A short route consists of eight route bolts and two anchors.  Anchor chains or carabiners would cost extra. If the cliff is near the sea, then titanium bolts cost 2-3 times that of the steel bolts.
What can I get in return?
​You'll learn more from the speakers of each forum which can help in your development as a climber as well as more sport routes, boulders to climb outdoors and safer crags. Overall, a more sustainable playground that will allow you to enjoy outdoor climbing all around the Philippines for years to come.
Information above is from Climb Philippines: http://www.climbphilippines.com/boltfund.html#faqs