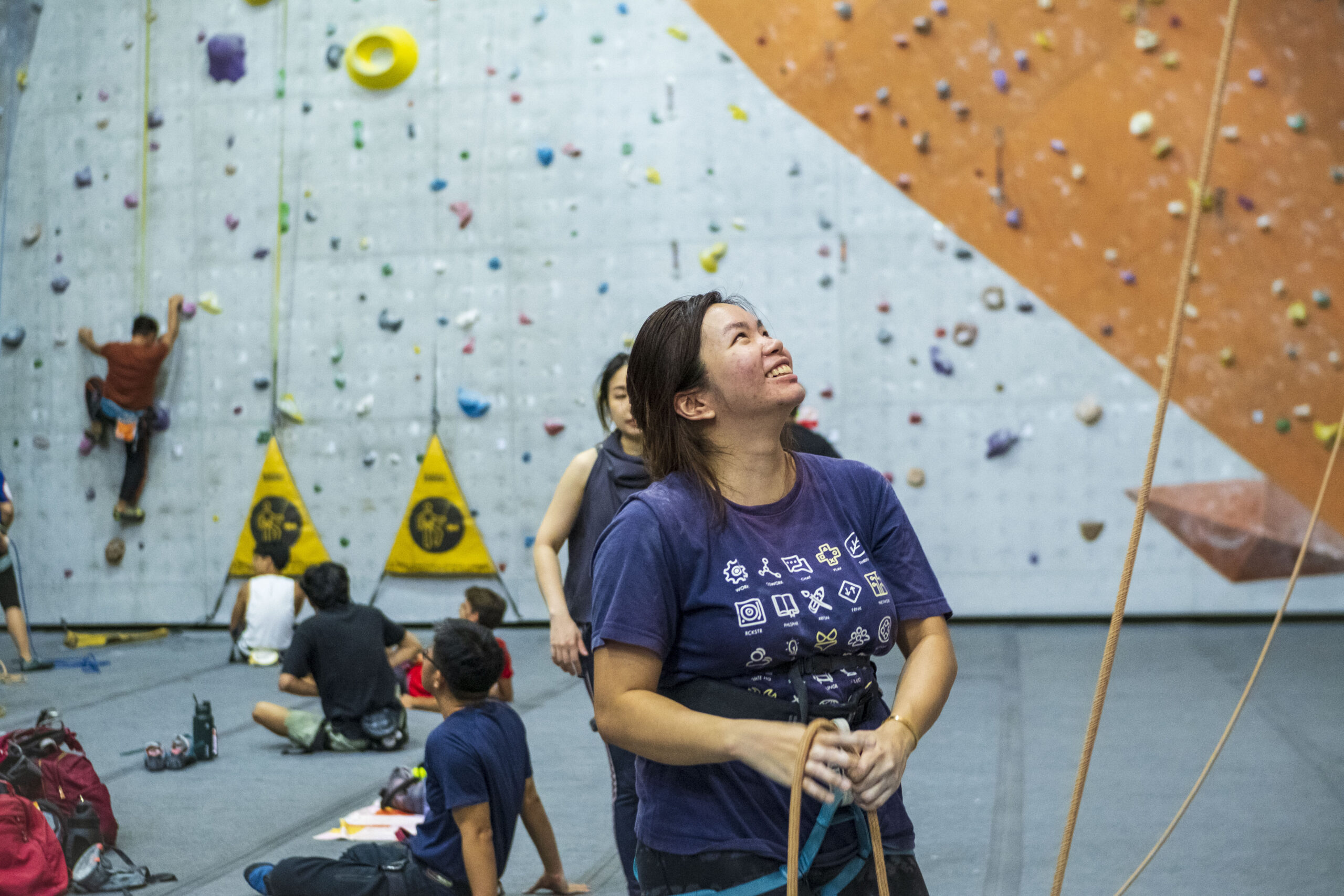 WALK-IN ENTRY
Suitable for both beginners and experienced climbers who wish to use the facility at their own pace. Instructor guidance and belaying services are not included for this option. Our crew will conduct a ten-minute safety briefing before you are on your own to explore the facility. Climbing equipment is available for rental if required.
To enter the facility, you need to be at least 5 years old, 20kg and 1.1m tall
Everyone entering the facility will need to fill out the Facility Registration form as a participant.
Book, fill up the Registration Form before your visit to Climb Central Manila
STEP 2: COME TO CLIMB CENTRAL
Come in sports attire (knee length pants advised) and with a pair of socks.
Complete your registration and make payment at our counter.
STEP 3: COLLECT YOUR RENTAL GEAR
Bring a photo ID card as a deposit for your rental equipment.
First timers require harness and climbing shoes to get started.
STEP 4: ATTEND THE COMPULSORY SAFETY BRIEFING
All first time visitors are required to attend a compulsory safety briefing conducted by our crew. In this ten minute briefing, we will share with you some basic safety and check that you are safe to climb!